GOMEZ SAYS SIR ALEX ONCE TRIED TO SIGN HIM FOR UNITED
Former Manchester United manager Sir Alex Ferguson was not only good at managing players alone, but he was also widely recognized as one of the best managers ever when it came to spotting raw talents and young players. He also possessed the ability to sign those young talents and he would then train them to the extent that they would become top stars in the future. During his richly successful career, the former Scottish manager recruited a couple of talented players and turned them into world-beaters, with notable examples being Cristiano Ronaldo, David Beckham, Carlos Tevez, David De Gea, Luis Nani, Eric Cantona, Michael Owen, Robin van Persie, Ruud van Nistelrooy, and a lot of others.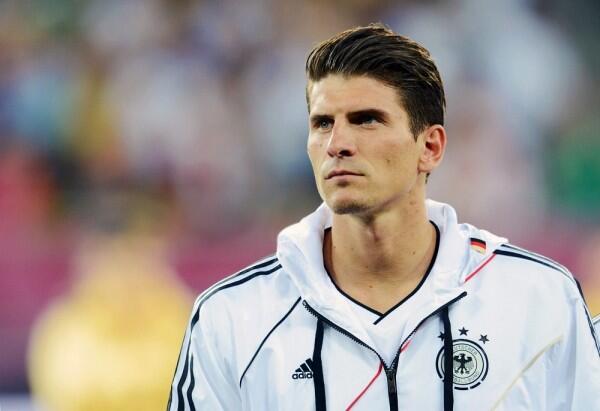 Although he was mostly successful because of how able he was to sign the right players from the right clubs at the right time and for the right prices, he also unfortunately missed out on a couple of payers that would have probably had a different career path if they had played for United.
Barcelona legend Ronaldinho, former Chelsea midfielder John Mikel Obi, ex-Bayern star Arjen Robben, and a few unmentioned others are part of the players that he failed to sign in his career. He targeted these players but was not able to sign them because of one reason another, rising from disagreements on a transfer fee, personal terms, or the player's preference.
One of the players he could not sign during his career is former Bayern Munich striker Mario Gomez, with the former German star saying that the former manager once called him and asked him for a possible Old Trafford move. Gomez said that he would have loved to play for the legendary manager but he refused to pay the amount his former club were asking at the time.