4 NOTABLE FACTS ABOUT FORMER STUTTGART STRIKER GOMEZ
Former Stuttgart striker Mario Gomez was a gem for the Bundesliga club during his time there. The former striker was very prolific, and it was evident enough as he spent over a decade playing in the German top division. He made his debut in 2006 as a brilliant youngster who was hungry to succeed in his career and that's exactly what happened.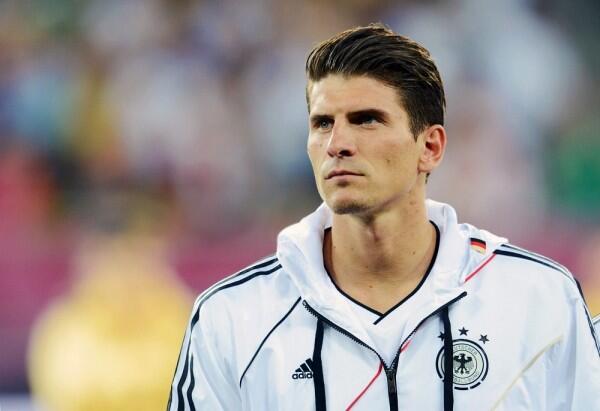 The 35-year-old (now retired) traveled across leagues and clubs but eventually landed in Stuttgart, his boyhood club, where he continued to show why he was a highly rated striker. In his adventurous career, he was able to play for Bundesliga Champions Bayern Munich where he enjoyed success, while also donning the shirts of Wolfsburg with whom he battled relegation.
He has 78 caps for Germany to his name and was an icon in the game. Let's look at ten facts about the former outstanding striker.
Gomez has Spanish roots
A lot of people may not know this, but Mario Gomez had Spanish roots and was eligible to play for Spain, but he instead chose Germany.
He made a statement at Stuttgart despite already aging
Many would have written him off when he decided to play for Stuttgart given that he was already aging, but he held his head high and delivered the goods.
Played for the Big Boys
In his career, Gomez was able to earn a huge move to Bayern Munich back in 2009. The transfer set a new Bundesliga record at the time and he would go on to win the hearts of Bayern fans.
Saving Wolfsburg from relegation
It's not every time that a single player does a lot of work to ensure that their relegation-embattled team remains in the division, but Gomez can beat his hand on his chest and say he did it. In his 300 total top-flight appearances, he scored a jaw-dropping 165 goals and registered 48 assists. That's a total of 213 goal contributions in 300 games. Absolutely remarkable.
Gomez was an excellent striker and although he played most of his years in smaller clubs, he was still a great goalscorer.