Wolfsburg can't afford to let go Mario Gomez
Mario Gomez is hands down the most influential player of Wolfsburg as the 31 year old German forward has scored 12 goals in 26 appearances which is way more than any other player of the relegation threatened club.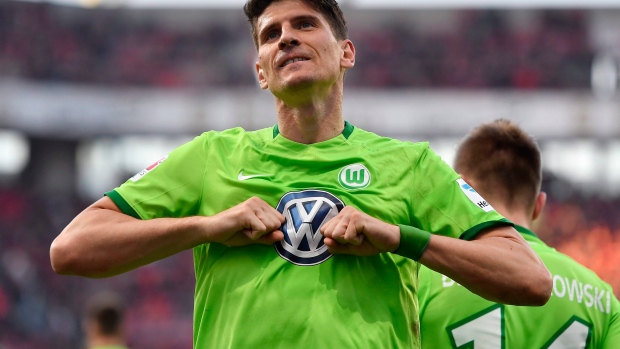 YunusMalli is 2
nd
top goal-scorer of Wolfsburg with 6 goals scored so far.
There is a clear difference between Mario Gomez's goal-scoring contributions and the rest of his teammates in this current season and for a club that is battling just to stay alive and survive for another year in the Bundesliga.
August 17 of 2016 was the date that Mario Gomez joined Wolfsburg as he penned a contract which extends until 2019 but the German player is believed to be interested in wanting to compete in either the Europa League or the Champions League and this is something that is clearly not going to be occurring with Wolfsburg in this season as they are just barely staying alive in the top tier German League.
The contract that Mario Gomez signed with Wolfsburg allows him to leave the German club earlier than 2019 but only if they fail to snatch a qualification spot to any European competition and this is what is currently happening. The 31 year old German attacker has a desire to perform in other highly rated tournaments which is not going to happen in this season with Wolfsburg and he has the chance to make an early exit from Wolfsburg and join a club where he can fulfill his objective.
Fortunately for Wolfsburg, it does seem like Mario Gomez will be continuing his stay in the German club as the experienced attacker has recently talked about having rejected other clubs and voicing his desire to remain with Wolfsburg as he is going through a very positive period of time with them.
"I may be experiencing a difficult season at Wolfsburg but I know I am still as good as I was in the summer when I arrived. The figures you read are really crazy. When you get an offer and without going into the details of the sum then you ask yourself 'is this really serious or is there some writing error." Mario Gomez said.