Lucas Leiva Joins Lazio
Lucas Leiva happens to be the longest-serving player in Liverpool history, following his ten-year stay having joined since 2007 from Brazilian side Gremio. He featured in 345 games for The Reds, out of which 247 were English Premier League games. "Liverpool is no doubt, one of the greatest clubs in the world, and my intention had always been to use the rest of my football career here," the 30-year old Brazilian said.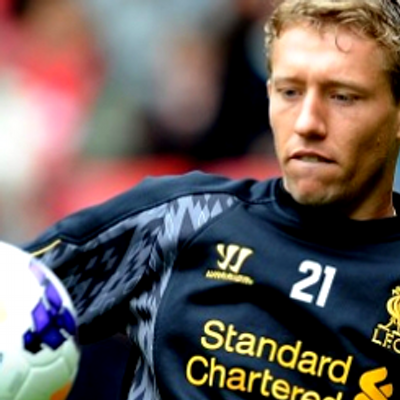 Lucas has been a direct replacement for the Argentine midfielder Lucas Biglia, who has joined AC Milan. Lazio ended their last season campaign fifth in Serie A last season and will compete in the Europa League under manager Simone Inzaghi this season. The Brazilian's versatility equates as he was also used as a centre-back, a wing he found himself in many times during his 31 appearances last season when he was with the Reds.
He was a famous player at Anfield, being named Young Player of the Year in 2010 and Fans' Player of the Year in 2011. There was a rumour after last campaign that he and Liverpool would go their separate paths, and when he was pulled from the squad on Friday for a pre-season game at Wigan it was obvious his Reds career was moving to an end.
The Brazilian satisfied five different managers. It was under Dalglish's management he excelled the most. He refused to buckle under unforgiving pressure and worked hard to earn the respect of the crowd, answering his critics with endless effort and energy.
Lucas relationship with the club and the city is strong. His versatility has been crucial. But everything that has beginning comes to an end nevertheless and his 345 appearances is testament not only to his ability but to his dedication and professionalism as well.